Winter Weather Repair & Restoration in Baltimore & Columbia
Snow melts, ice-damns, or cold winds can cause structural damages to your property during winters. Ice dams can leak water inside your home and cold wind can freeze water pipes causing them to burst. Winters in Baltimore and Columbia are unpredictable, hence, water damages during this season are unavoidable. If your property has suffered from water damages due to a burst pipe or roof leak, call our certified restorers at Hydro-Clean.
Our team is trained and experienced to restore all forms of property damage. Reach us at 410-505-7879 or contact us online if you reside in Baltimore, Columbia, Washington DC or surrounding cities in Maryland.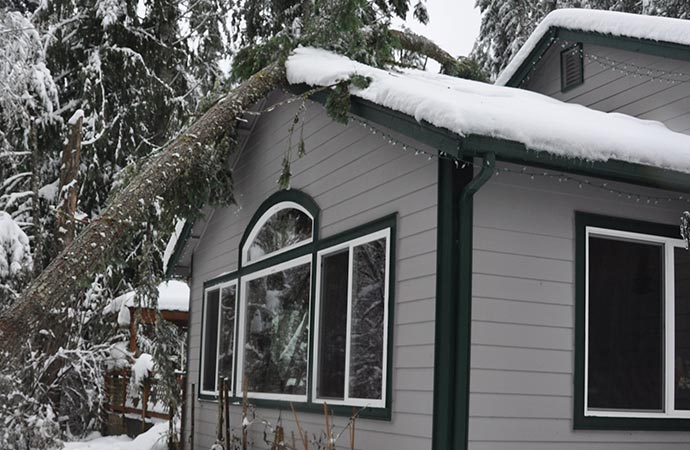 Winter Damage Restoration for Maryland Properties
Winter storms or hailstorms can cause extensive damage to your property. Hailstorms can chip off glass windows or create holes and dents in the roof. Therefore, along with floods from frozen pipes and ice dams, one must look out for other damages in the property after a winter storm.
When you plan to hire Hydro-Clean, we start our service by thoroughly inspecting your property for underlying damages. We access the roof for missing shingles and leaks, next, we inspect your windows, doors, and basement. Only after noting down all the damaged areas, we move to our restoration procedure.
We will remove fallen tree branches and other debris from your property and restore the damaged parts quickly and efficiently so that you can return to your normal life as soon as possible.
Restoration Services Offered by Hydro-Clean
Need immediate repair and restoration? Call us at 410-505-7879 and we will dispatch our emergency team as soon as possible.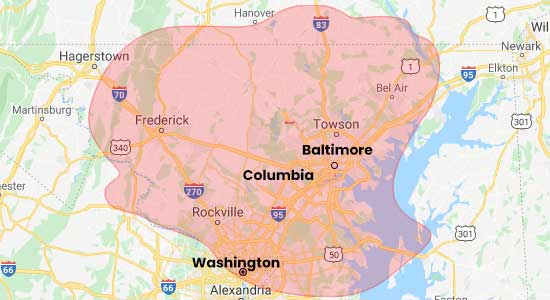 Request A Free Cleaning Estimate Today