Professional Cleaning for Gyms/Fitness Centers in Baltimore & Columbia
Fitness is an important part of our life. After more than a year of lockdown, people are slowly starting their regular workout routines in gyms and fitness centers. Although these fitness centers are following all the guidelines outlined by World Health Organization, regular disinfection is still an essential part to limit the spread of Coronavirus and other contagious infections as such.
In Baltimore, Columbia, Annapolis, Washington D.C, and other cities in Maryland, Hydro Clean Certified Restoration is providing disinfection services to gyms and fitness centers. Call us at 410-505-7879 to book an appointment. Got more queries? Click here to get in touch.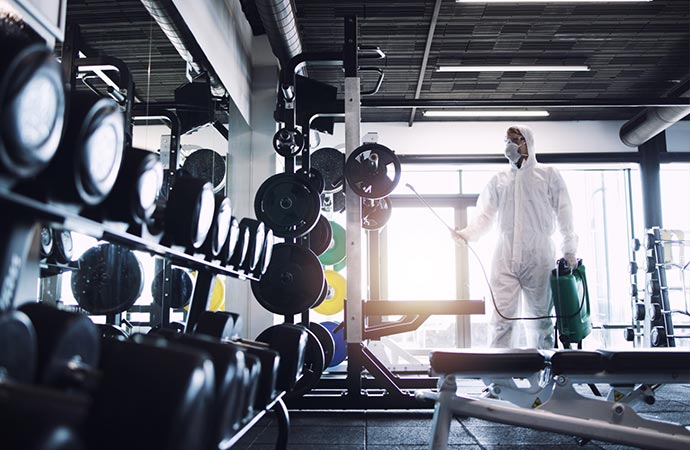 Top-Rated Disinfection Procedure for Complete Safety
Almost all the fitness equipment like the trade-mill, elliptical machine, upright bike and other cardiovascular machines, are shared among the members who sign up for the service. Hence, it is important to disinfect these equipment with efficient disinfectant solutions. Our team at Hydro-Clean uses Vital Oxide disinfectant cleaner (approved by the EPA to be used for reducing SARS-CoV-2) to disinfect all the high-touch and high-traffic areas of fitness centers.
We use an electrostatic sprayer for this process. The sprayer is named Victory Handheld, and is designed to reach all the pain-points effectively. We believe this combination successfully kills of most of the germs that might be present after a sweaty workout.
Why Trust Hydro Clean?
At Hydro Clean, all our service technicians are factory trained and certified by IICRC. Our main goal is customer satisfaction and we back this statement with a 'money-back' guarantee!
Need a disinfection service right away? Reach our emergency team at 410-505-7879.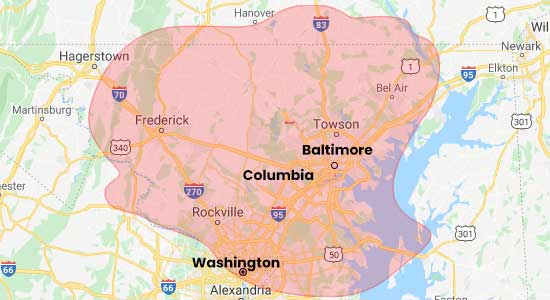 Request A Free Cleaning Estimate Today