Mattress Cleaning Services in Baltimore, Annapolis & Columbia
A clean mattress is necessary to get a good sleep. But many things can impact the cleanliness of your mattress, including pet dander, spills, and dead skin cells that attract dust mites. Mattresses are the most common habitat for dust mites, a recognized allergen. A typical mattress may have between 100,000 and 10 million microscopic dust mites inside of it.
With our advanced methods, the cleaning professionals at Hydro Clean offer superior mattress cleaning services that will leave your mattress clean and fresh-smelling. We use sophisticated techniques to remove stains and make your mattress clean and dust-mite-free in Baltimore, Columbia, Ellicott City, Annapolis, Catonsville, and other cities that we serve. When you need our help, give us a call at 410-505-7879 or click here to make an appointment today. We offer free estimates!
Benefits of Mattress Cleaning by Hydro Clean in Ellicott City & Catonsville
Even if you aren't aware of it, your mattress accumulates dust and dead skin cells over time. Cleaning your mattress with regularity will make it more comfortable and will allow it to last longer. Here are some benefits of professional mattress cleaning services by Hydro Clean: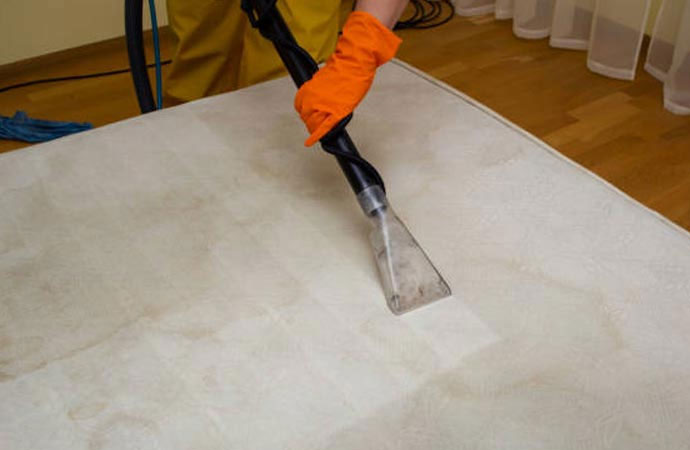 Healthier Indoor Air Quality: A dirty mattress is one of the biggest contributors to contaminated indoor air. The mattress collects perspiration, dust, oil, shed skin, and more on a daily basis. The major advantage of getting your mattress cleaned is to improve the air quality in your house and your comfort while sleeping.
Reduction of Allergy & Itching Problem: If you're continuously itching or blowing your nose with tissue paper before falling asleep, it would be wise to clean your mattress to rid it of excess dust, fungus, and other allergens. Cleaning your mattress reduces the risk of allergens, itching, and harmful bacteria.
Proper Removal of Stain: Some stains are difficult to remove from a mattress. But we have the experience, equipment, and expertise to make it happen. Long-lasting stains will make your mattress look old and cause the damaged area to deteriorate, shortening its life cycle.
Mattresses with a Longer Lifespan: If you want your mattress to survive for years, it must be cleaned regularly. Cleaning your mattress through professional completely will help to prevent wear and tear on the linings as well as the cover, extend the lifespan.
Saves the Equipment Purchase Cost: Buying cleaning equipment and supplies and performing the work yourself is a poor choice when compared to hiring a professional mattress cleaning service. It is always more efficient, and more cost-effective, to hire a cleaning professional like Hydro Clean.
Rely On Us for Mattress Cleaning Services in Baltimore, Annapolis & Columbia, MD
When you need your mattress cleaned in Aberdeen, Baltimore, Hampstead, Towson, or West River, the best company to call is Hydro Clean. Since 1986, we have set the industry standard for mattress cleaning, rug cleaning, carpet cleaning, air duct cleaning, tile & grout cleaning, pressure washing, and a wide variety of other services for our customers throughout Maryland. When you need our products and services, give us a call at 410-505-7879 or click here to make an appointment today.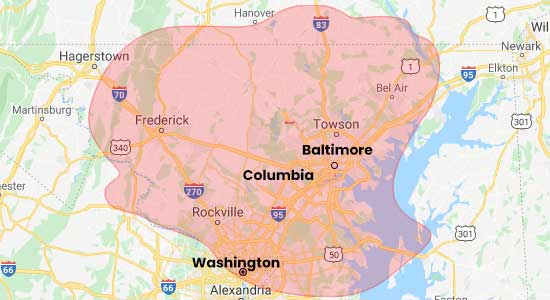 Request A Free Cleaning Estimate Today