Get The Best Pet Urine Treatment in Baltimore, Annapolis & Columbia, MD
Pet urine in carpets is a serious problem that, in certain cases, needs major cleaning and treatment. Even the most severely urine-soaked carpeting surfaces can be saved with Hydro-Pet Clean's Urine Removal Treatment.
Since urine cannot be eliminated by simply cleaning the carpet, no matter what sort of cleaning solution, equipment, or procedure is used. Understanding the components that contribute to successful pet urine odor and stain removal is essential. We provide a complimentary pet urine scan to detect the intensity and location of pet pee stains on the carpet.
Call us today at 410-505-7879 to know more about our service with free estimates!
Remove Pet Urine & Odor from Your Carpet in Baltimore, Annapolis & Columbia, MD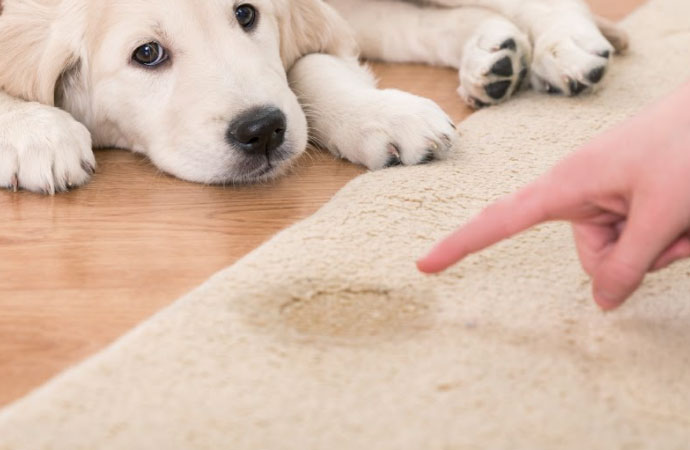 We love our pets, and we're sure you do as well! We are delighted to offer the most efficient method for dealing with pet urinal treatment in Aberdeen, Baltimore, Belcamp, Cabin John, Crownsville, Dhs, Essex, Fork, Greenbelt, Hampstead, Laurel, Pasadena, Savage, Taneytown, Windsor Mill, White Hall, Towson, Upperco, West River, Whiteford and nearby communities.
Unlike some other products and services, our pet urine cleanup procedure does not utilize scents to hide the odor. We eradicate the stench at its source by blasting the urine crystals that generate the smells, ensuring that the odor is permanently eliminated from your house.
We want you to be able to live with your pets without worrying about urine odors. Until recently, there was no solution on the market that could effectively remove urine odors. Other products only cover the odor rather than thoroughly removing the urine crystals. Fortunately, we've devised a pet urine treatment solution that can permanently eliminate pet pee odors!
How Our Pet Urine Treatment Works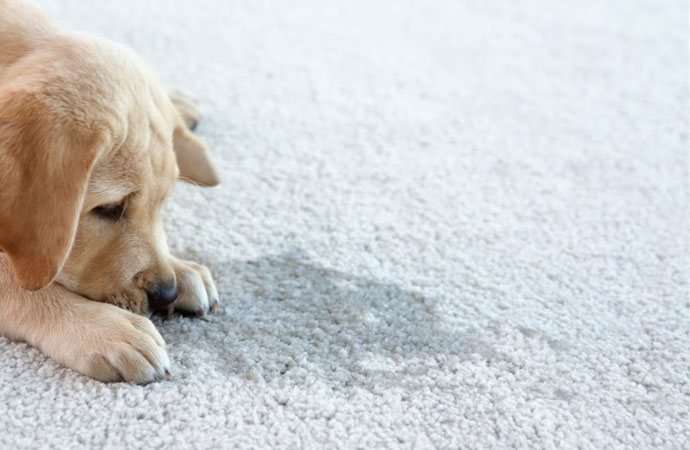 After determining the source and intensity of the odor, the carpet will be cleaned and drained with hot water to eliminate the majority of the urine crystals.
In the worst-case, the carpet is pulled back in suspicious locations to determine the extent of the damage.
The pad may be removed and replaced if necessary.
An odor-blocking shellac may be applied to the sub-floor if determined necessary.
Our pet urine treatment will then be applied heavily to the tack strip, the sub floor, the baseboards, and the carpet backing. It is necessary to apply this product heavily enough to dampen all areas affected by the urine.
Over the next 24 to 36 hours, the ingredients of the treatment will react with the urine, and break down the odor-causing components
Rely On Us for Pet Urine Treatment in Baltimore, Annapolis & Columbia, MD
At Hydro-Clean, our goal is to clean for your health and the health of your family. That's what makes us the best carpet cleaner for pet urine, as well as other services. We provide a healthier, longer-lasting clean for a happier home. Pet urine treatment and our other healthy home cleaning products are safe and non-toxic for you, your children, and your pets, whether they're dogs, cats or other household animals.
Besides pet urine treatment we also provide service for Rug Cleaning, Carpet Cleaning, Air Duct Cleaning, Tile & Grout Cleaning, Pressure Washing, Emergency Restoration, Commercial Cleaning and Disinfecting Services.
Please call us today at 410-505-7879 or contact us online to get our service at your place.
Request A Free Cleaning Estimate Today