Steam Carpet Cleaning for Properties in Baltimore & Columbia, MD
Ancient carpets or area rugs are often special. At Hydro Clean, our team understands the importance of cleaning carpets carefully and efficiently. We have been thriving in the cleaning industry since 1986. What has helped us to sustain success for so long? Our continuous commitment towards our customers. We never leave a site until our customer is satisfied.
Our technicians are certified by the IICRC (Institute of Inspection Cleaning and Restoration Certification) and are constantly trained to keep up with any advances or changes in cleaning and maintenance. Our special combination of steam cleaning and hot water extraction will ensure your carpet is as good as new!
Give us a call at 410-505-7879 to know more about our cleaning and restoration services! We travel to Baltimore, Maryland, Columbia, Washington D.C, and nearby areas.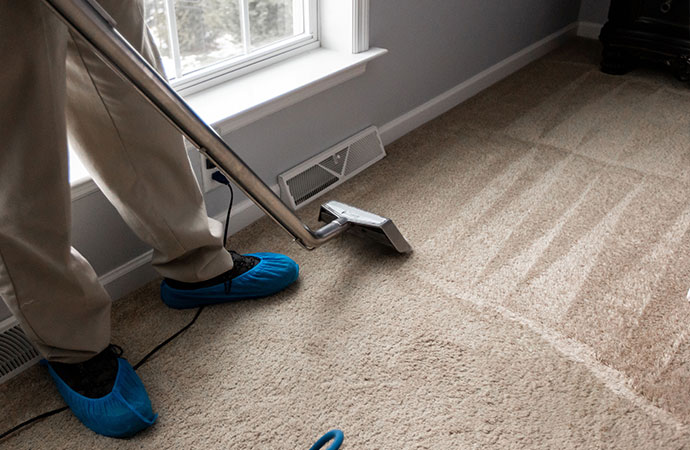 What Can You Expect From Hydro Clean?
Our steam cleaning method uses hot water therapy to loosen stubborn dirt, grimes, and stains from your carpet. The hot water is mixed with a mild cleaning solution which ensures foul odors are effectively removed as well. Once the tough part is done, we will move to the drying step. It is extremely important to dry carpets properly, if not, moisture in the fibers will give birth to mold and bacteria which make the whole cleaning process quite useless. Our team at Hydro Clean is aware of the harmful effects of a moist carpet and acts accordingly.
Book an Appointment with us Today
We provide a comprehensive carpet restoration service for Maryland properties. Our team is trained and experienced in removing stubborn stains, foul odors, mold, and dirt from carpets. Once we clean your carpet, a little maintenance from your end will help keep it looking fresh and new for a long time!
Click here to schedule an online appointment!
Request A Free Cleaning Estimate Today