Commercial Grout Cleaning Servic in Baltimore & Columbia, MD
Cut Through the Grime with Commercial Grout Cleaning Services!
Is your business in desperate need of a ceramic or tile cleaning? Have your tile and ceramic accumulated grime and dirt?
Since 1986, Hydro-Clean Certified Restoration has provided an outstanding commercial grout cleaning service to the greater Baltimore, Annapolis, and Howard County area. We've been the recipient of Angie's List Super Service Award for the last five years in a row!
Keep reading to discover how Hydro-Clean Certified Restoration's commercial ceramic cleaning service can work for you!
Interested to see what can do for your home or business? Call now to request a free estimate! 410-505-7879. Or, click here for a list of services!
The Beauty of Clean Tile and Ceramic
As the demand for tile and ceramic surfaces increases, business owners are quickly realizing how frustrating it can be to maintain such surfaces.
At Hydro-Clean Certified Restoration, our IICRC certified technicians can quickly and safely clean the most stubborn tile and ceramic surfaces.
In addition to our commercial grout cleaner, we also offer a wide variety of sealers to help protect your tile and ceramic once the job is done.
Our technicians use state of the art truck mounted cleaning equipment, including the SX-12 and SX-7 tile cleaning tools. Our cleaning equipment operates at more than 1,000 pounds PSI; powerful enough to eliminate dirt and debris, but safe enough to clean even the most delicate tile and ceramic surfaces.
We use truck mounted equipment for two reasons. First, truck mounted equipment minimizes the possibility of tracking dirt and other grime in your building. Second, truck mounted equipment is much more powerful than any commercial grout cleaners and equipment we could use in your building.
We Leave Your Business Dirt and Grime Free!
After the dirt and build-up is eliminated from your tile and ceramic surfaces, they are immediately extracted and disposed of. When we leave your building, we leave nothing behind except your beautiful clean tile and ceramic.
If you want your tile and ceramic surfaces spotless, give us a call today at 410-505-7879 or click here to request a no obligation, free estimate!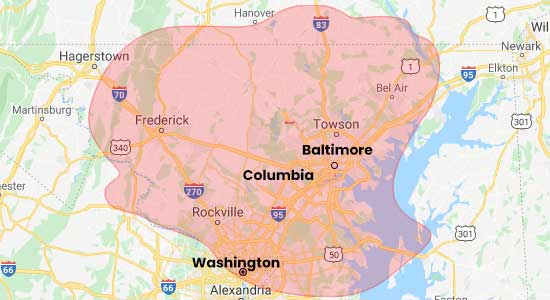 Request A Free Cleaning Estimate Today