Truck-Mounted Cleaning System in Baltimore & Columbia, MD
A truck-mounted carpet cleaner is a carpet and upholstery cleaning unit that is generally mounted to the floor of a van or trailer. Its cleaning method is hot water extraction. At Hydro-Clean, we understand that our truck-mounted cleaning systems are essential to provide you the best possible cleaning services for your home or office in Baltimore, Columbia, Towson, Annapolis, and other cities within our service area.
Our professional technicians are IICRC-certified and our company has more than 35 years of expertise in the cleaning industry. Our truck mount cleaning systems provide professional cleaners with a quick setup and ease of use. It gives you all the tools you need at your fingertips to do the job right, and it keeps customers' costs down due to its self-contained power source. When you need our help with cleaning at your home or office, call 410-505-7879 or click here to make an appointment today! We provide free estimates!
Benefits of a Truck-Mounted Cleaning System in Baltimore & Catonsville
While this cleaning method is a departure from the more conventional types of carpet cleaning, there are many benefits to using truck-mounted carpet cleaning:
Faster Cleaning: Due to easy setup, projects are performed faster with a truck-mounted cleaning system. Instead of carting lots of supplies indoors, our truck mounts come with their own waste tanks and can connect directly to a water source. We only come to a halt when we have completed our tasks.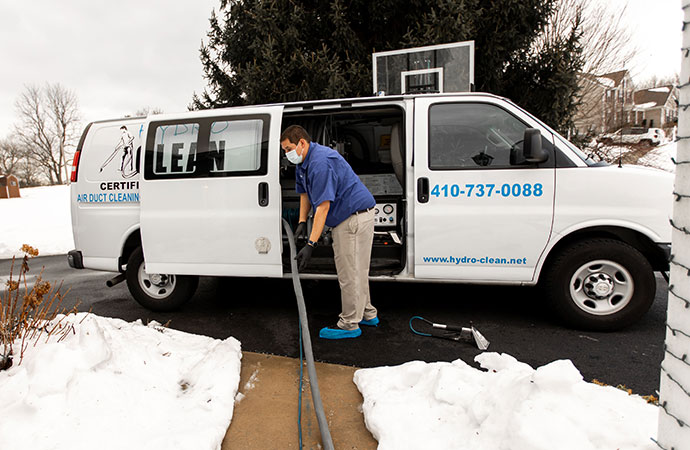 Accessibility to Tight Corners & Small Areas: One of the most serious issues with traditional carpet cleaning is that cleaning tools & components are not easily accessible to small crevices and corners. Often, stains are left behind. Carpet washing from a truck, on the other hand, does not have this limitation. With short hoses and fewer parts, we can reach clean stains and spots in areas that are otherwise difficult to reach, providing a much more effective cleaning service.
Cleaning Hard Surfaces & Tough Stains: Truck-mounted carpet cleaning is advantageous for cleaning hard surfaces and stains with higher pressure. Water may reach temperatures of more than 200 degrees with its water extraction process, making the washing agents significantly more powerful and robust in eliminating stains without the need for additional hazardous chemicals.
Environmentally Friendly: Truck-mounted carpet cleaning consists of a robust water tank system to ensure every drop of water in the tank is used to clean carpet stains and dirt. As a customer, you can ensure that the cleaning process leads to less waste and is more environmentally friendly in comparison with other methods.
Quick & Easy Operation: With our truck-mounted system, everything is ready to go at the shop. That allows the contractor to begin cleaning ASAP after arriving at your home. The job requires less on-site time and it is faster to pack up once the work is done.
Count On Us for Truck Mounted Cleaning System in Baltimore, Annapolis & Columbia
You want a carpet cleaning system that offers the best possible performance. That is exactly what you get with our truck-mounted cleaning services at Hydro Clean. Our system provides exceptional methods for heat extraction, pressure vacuuming, and more. It includes a cleaning machine that automatically knows when to idle down, reducing noise and saving fuel. These cost savings are passed along to customers in Aberdeen, Baltimore, Towson, West River, and other Maryland cities that we serve. Our crews also provide rug cleaning, carpet cleaning, air duct cleaning, commercial cleaning, and disinfecting services. When you need our help, call 410-505-7879 or click here to make an appointment today!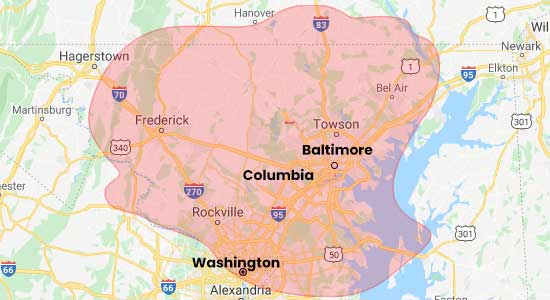 Request A Free Cleaning Estimate Today