How to Make Sure Your Carpets Last Longer
August 7, 2019
You put plenty of love and care into your carpets. After all, they help make your home even more comfortable, no matter which room you are standing in. So it is a reasonable expectation that they will last for ten years or more. But if they wear out sooner than that, you'll be left feeling upset and frustrated. Here are some ways to ensure that your carpets meet and even exceed those expectations.
Vacuum
One way to make sure that your carpets last longer is to vacuum. Dirt and dust help make your carpets look filthy, as do tufts of pet hair or stains from muddy paws. This means that you will need to vacuum your floors at least twice a week. Keeping your carpets clean also eliminates allergens and bacteria that can make life miserable for everyone in your family, human or animal. The filter needs to be cleaned out between each use, and so does the dust bag. That way, you know the vacuum is doing the best job it can at cleaning your carpets. Take your time and don't rush through it.
Add Walk-Off Mats
Another idea is to consider adding walk-off mats. Keeping these mats in front of the entry and exit doors around your home can also make a tremendous difference when you are trying to keep your carpets and rugs cleaner. This setup allows everyone to wipe their feet before they come in, especially on particularly rainy days. These mats are an inexpensive option that is also easy to clean whenever necessary.
Keep a No-Shoes Rule
Although your guests will find it a hassle, keeping a strict no-shoes rule can also help extend the lifespan of your carpets. Shoes leave a heavier tread behind than socks, or bare feet do, after all. This is a practical solution that shouldn't be a problem so long as you provide furniture around your foyer or other primary entry doors so that your guests can take their shoes off much more quickly.
Hire Professional Carpet Cleaners
If all else fails, then you can turn to the professionals. By hiring carpet cleaners, you know you will get full value for money. The professionals will know which pieces of equipment will achieve the best results and provide you with prompt and courteous service.
Get Cleaning with Hydro Clean Certified Restoration!
If you need your carpets, furniture, drapery, mattresses, tile & grout, and air ducts cleaned, look no further than Hydro Clean Certified Restoration. We're located in Arbutus, but we're happy to serve customers in Howard County, Anne Arundel County, Baltimore County, Prince George's County, Montgomery County, Harford County, and Carroll County. We can also handle emergency fire, smoke, and water damage 24 hours/7 days weekly. Your upholstery, air ducts, and draperies are in good hands with us. Connect with us on Facebook, Twitter, and LinkedIn! You can also call us if you have any questions at – 410-505-7879.
"It's not clean until it's Hydro Clean"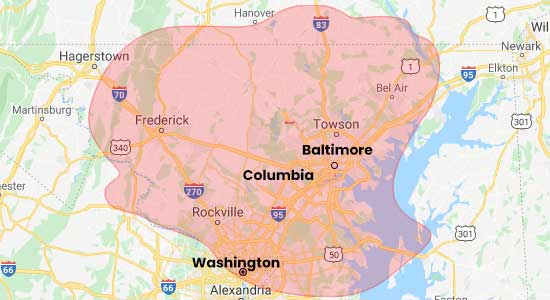 Request A Free Cleaning Estimate Today