Pressure Washing Companies in Baltimore & Columbia, MD
Getting You Surfaces Clean. Are you curious about what pressure washing companies in Maryland can do for you and how they can keep surfaces throughout your home clean? As a homeowner in a city like Baltimore, Columbia, Ellicott City, or anywhere else, you know how important it is to do anything you to keep your home's surfaces clean. Learn more about pressure washing companies and what they can do to help by continuing to read this page.
Areas Where You'll Need Pressure Washing Service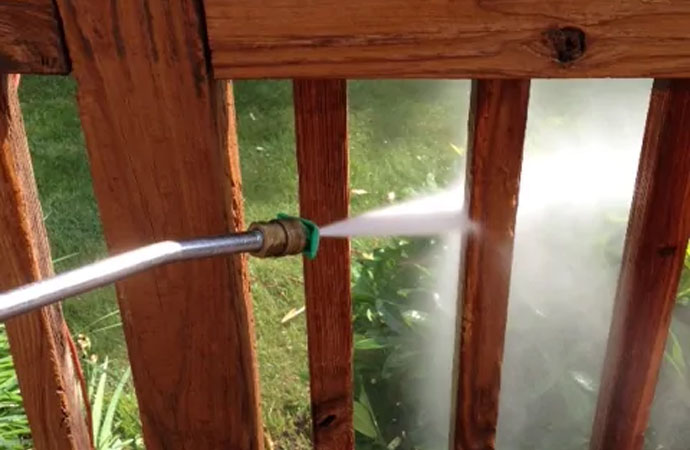 When it comes to cleaning certain areas of the home, a pressure washing is the best way to take care are any blemishes that might affect the surface. Some of those areas can include:
House Siding - Your home's siding plays an important part in keeping the weather from damaging your home's interior, but it needs an occasional cleaning no matter what it's made out of. Because siding extends to cover much of a home's exterior, cleaning it can seem like a daunting task, but a pressure washing can clean your exterior surfaces much faster than if you were to do it by hand.
Windows – Your home definitely has multiple windows, it may have large windows, and it may have windows in hard to reach places; whatever the case, cleaning them may not be something you look forward to doing. With a pressure washing service, you won't have to worry about it. Making sure your windows are absolutely spotless is a necessity that can be taken care of quickly and efficiently so that you can spend more time enjoying your home than you would be maintaining it.
Decks and Porches – Pressure washing companies know how important it is to have areas of your home where you can do things like relax, entertain guests, and enjoy life. Because of that importance, those areas need to be kept clean and free of dirt and debris. Whether we're talking about the occasional spot, stain, or anything else, rely on pressure walking to get rid of it for you so you can enjoy life.
Driveways and Other Concrete Surfaces – Getting stains out of concrete is a notoriously difficult task, but one that has to be done in order to keep the surfaces looking their absolute best. And when you need to lift those stains, pressure washing can do just that so that every last inch of your property, down to the concrete that makes up your driveway and walkways, is absolutely spotless.
These are some of the main areas that can benefit from a strong pressure washing in order to have everything looking its absolute best. But only the most thorough pressure washing companies can make spotless surfaces a reality, so just who can you trust?
Rely on Hydro-Clean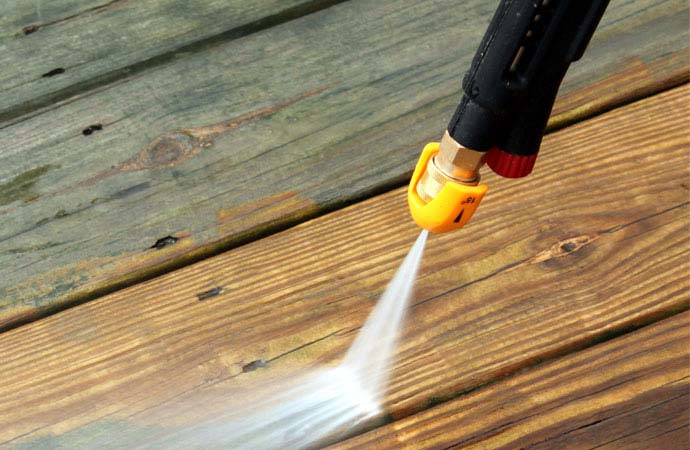 The only way you'll be able to get the clean surfaces you want throughout your home's exterior is if you rely on the work of professionals to get it done, and we here at Hydro-Clean are those professionals.
As a full-service cleaning and restoration company with decades of experience, we know just how to assess surfaces throughout your home, no matter what they are, and deliver a quality cleaning that will have them looking as good as new.
Our commitment to excellence and customer satisfaction puts us above and beyond other pressure washing companies because we can make sure your house is absolutely clean, from top to bottom, inside and out!
Our skilled and certified technicians will work with you at every step of the cleaning process so that you know exactly what's happening and what you can expect once it's all said and done. No matter where you are in the state, whether it's Baltimore, Columbia, Ellicott City, Annapolis, or anywhere else, we'll make sure that the work we do on your home comes with a level of quality that you simply won't find with other pressure washing companies.
Give us a call today at 410-505-7879 or click here to get in touch with us online. We'll provide you with an estimate of our services before we get started.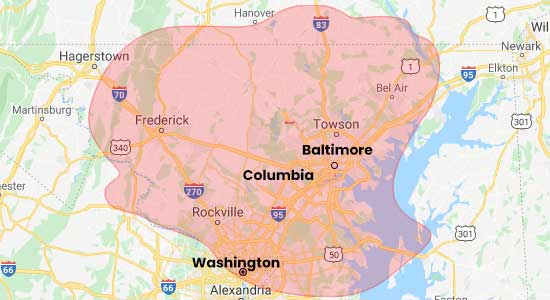 Request A Free Cleaning Estimate Today