Oriental Rug Cleaning in Baltimore & Annapolis, MD
Oriental rugs are highly valuable pieces of possession for homeowners. The intricate patterns and details worked onto the rug make it really special. Taking care of its handcrafted details and quality is a challenge because of its delicate fabrics that are easily damaged if treated roughly.
However, Hydro Clean knows and follows the best practices for oriental rug cleaning that does not damage rug fabric in any way. We have the experience, equipment, and knowledge to clean your oriental rug without damaging the textile. Our time-tested methods and proven practices bring your rug back to its original conditions with vibrant colors. We are exclusively available in Andrews, Hanover, Accokeek, Manchester, and more nearby areas across Maryland. Give us a call today at 410-505-7879 or contact us online to make an appointment.
Factors That Damage the Look & Feel of Your Rugs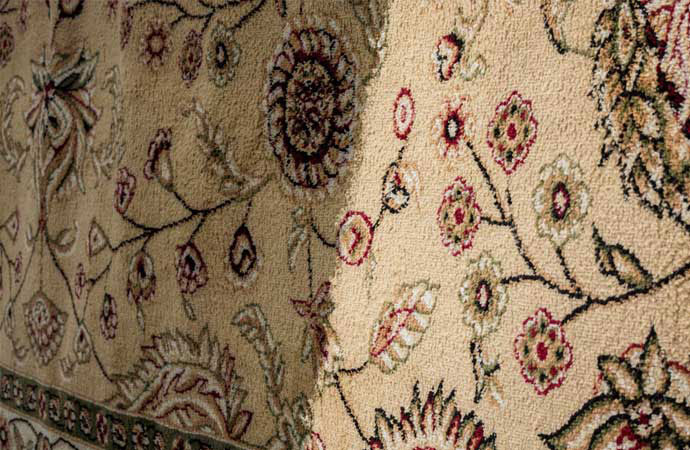 Dirt – The most common issue that impacts oriental rugs, it is important not to let ground-in dirt and debris from the bottom of shoes impact your rug. Only a deep cleaning will remove it completely.
Water – Regardless of their color or style, rugs are easily damaged by water. You must get it dried ASAP following a major spill, indoor flood, or appliance leak. Water damage to your rugs can harm the floor beneath.
Pets – Because of their delicate nature, rugs are easily impacted by pet odors and pet stains. They will permeate your rug quickly if not addressed ASAP with the help of a professional cleaning company.
Smoke – Smoke from a fire or residue from an indoor smoker will leave powerful odors in an oriental rug. However, our IICRC-certified technicians can remove the stench from even the most delicate textiles.
Spills - Nothing stails and discolors a rug faster than spilled food and drinks. They must be removed ASAP to keep your oriental rug looking lovely.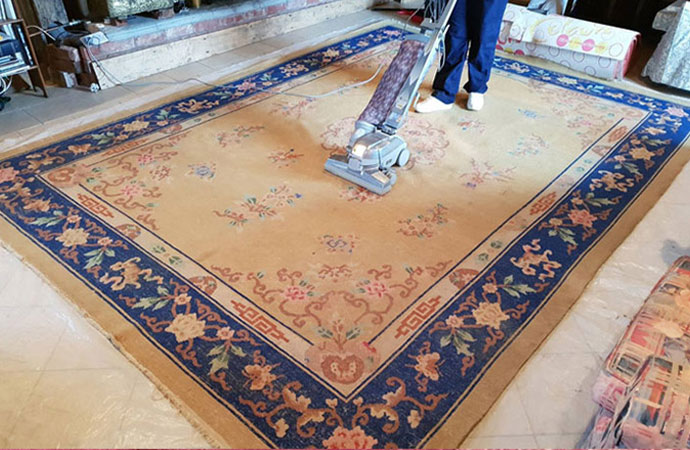 Rug Cleaning Specialists in Baltimore, Parkton, & Riverdale, MD
When you need to deep clean your rug, our certified technicians at Hydro Clean use a time-tested process that yields outstanding results and makes your rug looking brand new. Our team uses specially designed detergents to clean your rug that suit and complements the fabric. Manual washing and brushing treatment are also given to your rug that allows us to concentrate on stains, spots, and grease.
At Hydro Clean, we handle various types of rugs including Persian rugs, silk rugs, area rugs, specialty rugs, and more. Restore your rug's new and soft feel with our intensive rug cleaning services across Maryland.
Contact Hydro-Clean for Intensive Care for Your Rug in Baltimore & Annapolis
If your rug is dirty at the moment and you to clean it, you need to reach out to the rug cleaning professionals from Hydro Clean. We have the expertise to bring it back to its new and vibrant state. Give us a call today at 410-505-7879 to get started. We have set the industry standard in Maryland for years!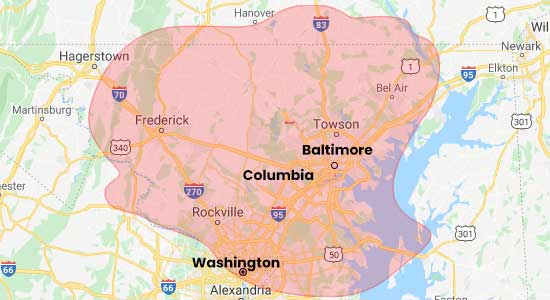 Request A Free Cleaning Estimate Today