Carpet Water Damage Cleanup in Baltimore & Columbia, MD
Floods, leaks, spills, overflows and other water mishaps can result in water damaged carpets in your home or business. Cleaning or total replacement of carpets depends on the material, extent of the damage and condition of the water or liquid that caused it. Hydro Clean Certified Restoration can inspect and begin your carpet water damage cleanup and determine the extent of your repair, salvage or restoration.
Hydro Clean provides superior carpet cleaning and repair, including for carpet water damage cleanup in Baltimore, Columbia, and throughout our our MD service area. Call us at 410-505-7879 or contact us online, to arrange a consultation to clean and repair your water damaged carpets, ASAP.
Hydro Clean Has Top Carpet Water Damage Cleanup Process in DC Area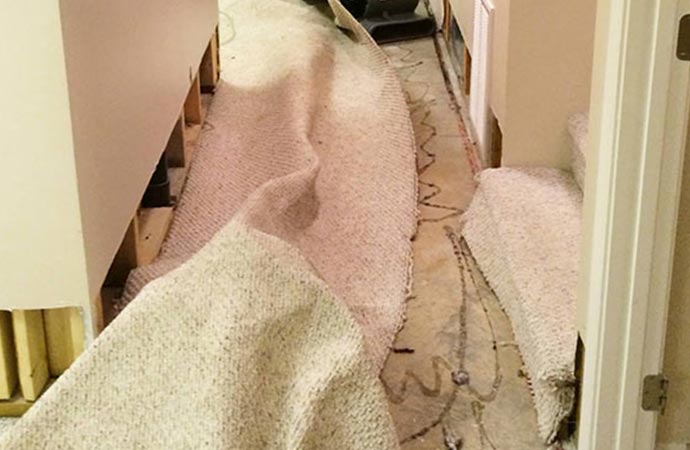 At Hydro Clean, our process for carpet water damage cleanup includes but isn't limited to:
Beginning carpet water damage cleanup within 48 hours.
Categorizing water damage by water type. Clean water from an appliance or leak can be cleaned up more easily. Unclean or impure water, if too severe, threatens carpet salvaging.
Deeper cleaning and sanitizing for any removable contaminants
Our deep cleansers and warm or hot water extraction
Drying and dehumidification (8-10 hours)
Safety inspection
Remove carpet if unsafe or unsalvageable
Rely on Hydro Clean For Water Damaged Carpet Cleanup in Baltimore, MD
Hydro Clean has provided superior quality carpet cleaning and repair service since 1986. We also assist with hot water extraction, steam carpet cleaning, snow and ice-damaged carpet restoration, flood-damaged carpet restoration, and more in Towson, Ellicott City, Catonsville, Rockville, Washington D.C., and throughout our MD service area.
For the best carpet services, including repair or replacement for carpet water damage cleanup, call us anytime at 410-505-7879 or contact us online to learn more and arrange a consultation.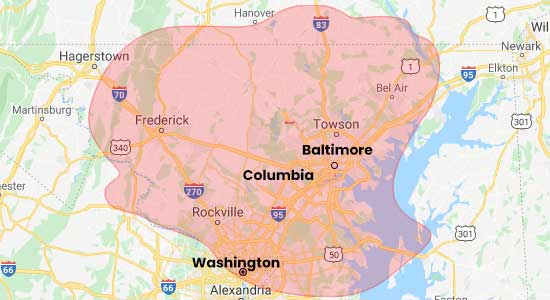 Request A Free Cleaning Estimate Today