Fire and Smoke Damage in Baltimore, MD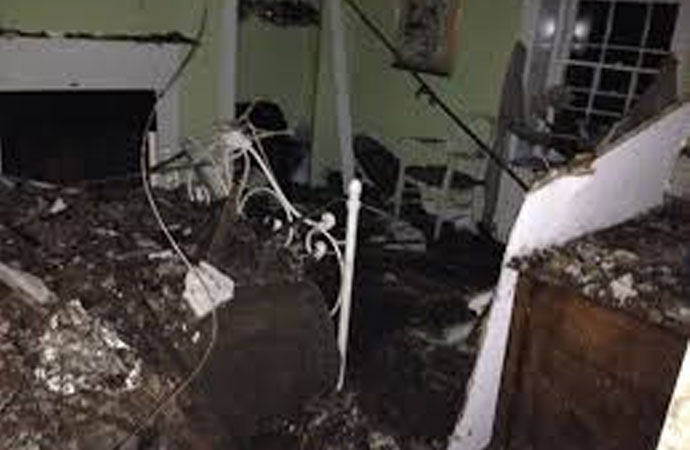 Certified Smoke and Fire Damage restoration in Baltimore & Columbia, MD
Has your home suffered from smoke and fire damage in Baltimore, Columbia, Ellicott City, Glenelg or nearby areas? If so, you have come to the right place!
We at Hydro Clean have been restoring fire and smoke damaged homes since 1986. We provide excellent service, just consult the amazing reviews we have received all over the web! Let us work for you and take care of all your restoration needs today!
Please continue reading to learn about the most common fire hazards and what to do should you already be in need of smoke and fire damage restoration in Maryland.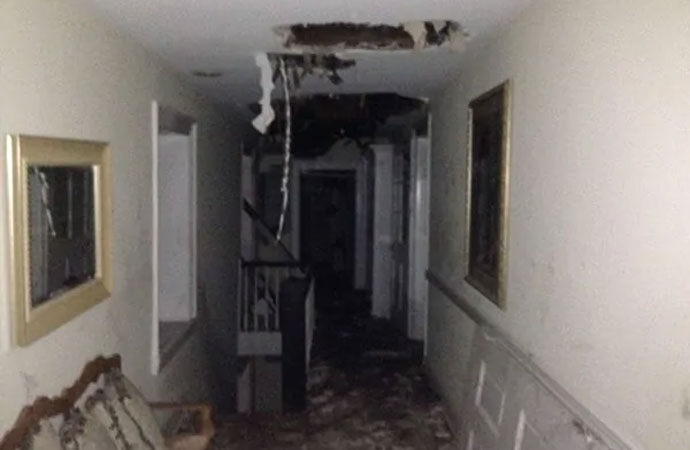 Common Fire Hazards That You Should be Aware of
Your Dryer – The dryer is among the most common reasons for household fires. To help prevent this, it is imperative that you make sure to clean your lint trap after every use. Cleaning the lint trap might not quite be enough, you should also make sure that your dryer vent is also inspected and cleaned regularly.
Ovens – When you are moving into a new house or if your simply installing a new oven in your kitchen, it is wise to double and triple check that it passes a safety inspection. There have been reports about ovens that utilize a self-cleaning mechanism actually causing fires to neighboring wooden cabinets.
Light bulbs– Light bulbs also have the potential cause smoke and fire damage to your Baltimore or Columbia home. This is something that people are generally aware of but do not fully understand. For example if you insert a light bulb with a higher wattage than its receptor can handle you may be putting your home in danger. It is important that you match wattage capacity to ensure there is no overloading or shorting caused within the lighting mechanism.
Also, you should make sure that any flammable materials such as clothes or blankets are not left touching a hot light bulb as this may spark a flame.
Are You Already A Victim of Smoke and Fire Damage?
If you need smoke and fire damage restoration or water damage restoration in Baltimore or areas like Columbia, Ellicott City, Clarksville, Anne Arundel County, Montgomery, PG or Harford Counties, turn to Hydro Clean and Certified restoration.
Few other Maryland-based companies can say they've served THOUSANDS of customers since 1986!
Our team of certified and trained technicians will do whatever is necessary to get your property restored, including complete restoration as well as smoke damage cleanup. We have the necessary training, equipment, and manpower needed to get the job done and get it done efficiently.
We'll be sure to take you through our simple, effective process.
First we'll clean affected contents and the structure to restore and prevent further damage to the property. We will of course move, clean, and store the contents of your home, as well as move them back to their original places once our repairs are completed.
Let us help restore your property to it's original splendor.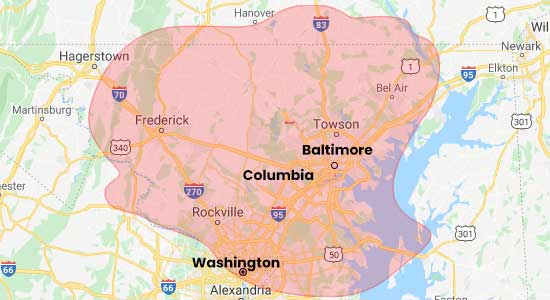 Request A Free Cleaning Estimate Today