Marble Floor Cleaning & Polishing in Baltimore & Columbia, MD
Hydro-Clean floor care crews are specially trained in marble floor cleaning and polishing. You invested in attractive flooring, and we'll help you safeguard it by keeping it in pristine condition. Throughout Aberdeen, Baltimore, Towson, Columbia, Ellicott City, and other Maryland cities that we serve, Hydro Clean sets the industry standard for the best cleaning services for floor coverings, carpeting, and more.
Since 1986, our IICRC-certified flooring technicians have provided unmatched floor cleaning & waxing services in Cabin John, Annapolis, Catonsville, Hampstead, and dozens of other cities within our service area. In addition to cleaning & polishing marble floors, we also provide a wide array of furniture cleaning and restoration services, including fire damage restoration, water damage restoration, and mold remediation. To learn more about our products and services, give us a call at 410-505-7879 or simply click here to make a reservation. We offer free estimates!
Hydro Clean Uses the Best Cleaning & Polishing Equipment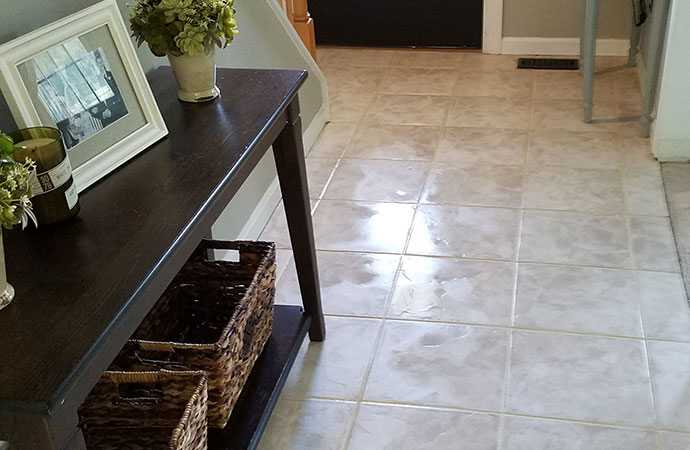 To clean & polish marble floors, the proven professions at Hyro Clean use proprietary equipment to get the job done right. Our equipment keeps your marble floor clean and scratch-free. Anything rough or abrasive can harm the marble's delicate surface.
To avoid scratches, we use soft cleaning materials like chamois towels and dust mops. We particularly avoid dry erasers because they abraid clean surfaces. We also suggest that our clients avoid vinegar, lemon juice, or other acidic cleaners on marble when cleaning them between our professional cleaning sessions. Instead, we stick with alkali cleaning solutions such as ammonia and hydrogen peroxide, or neutral water, to prevent the marble from reacting or etching.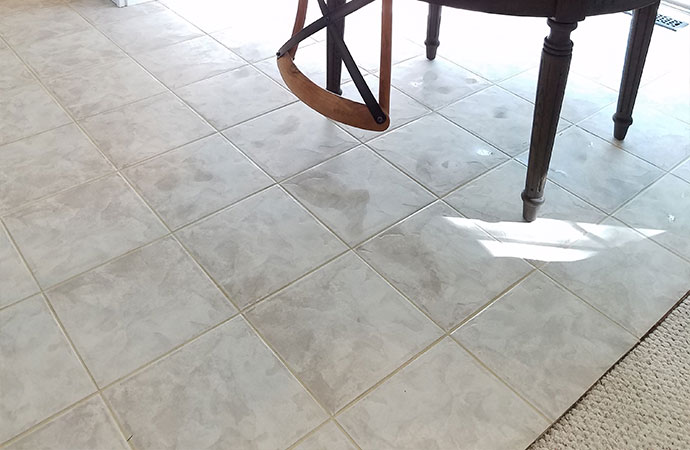 Steps of Marble Floor Cleaning & Polishing by Hydro Clean
Once restored to its original brilliance, a marble floor adds an incomparable elegance to any space. When we clean and restore your marble flooring, we will employ tried and trusted techniques to bring back the luster. We'll begin by grinding the floors down to flatten and level it out.
Then we'll hone it, which will smooth it out even more and begin to bring out its glossiness. This procedure will also assist in the removal of scratches. After that, polish it to bring back even more of its natural shine. Finally, we polish your marble floors to perfection to give them a mirror-like shine. At this stage, we may apply an impregnator to your marble to help it keep its shining.
Rely On Us for Marble Floor Cleaning & Polishing in Baltimore, Annapolis & Columbia
When you're looking for a trusted team of professionals to tackle your marble floor cleaning and polishing needs, then look no further. Hydro-Clean is an award-winning cleaning company. Our technicians are all trained and certified through IICRC. In addition to marble floor cleaning and polishing, we also provide service for rug cleaning, carpet cleaning, air duct cleaning, tile & grout cleaning, pressure washing, and more! When you need our help, call 410-505-7879 or simply click here to make a reservation for cleaning services today!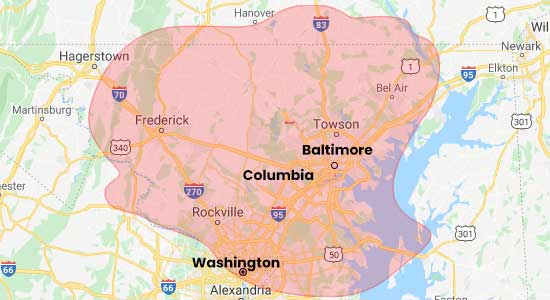 Request A Free Cleaning Estimate Today