Cleaning Service for New Construction in Baltimore & Columbia
The construction on your home may get finished, but that doesn't imply it's ready for you to move in. You may ask why? Well, because there is a lot of dust, dirt, and debris leftover from construction work. The framing of a new addition to your home will produce a lot of sawdust. Refinishing the walls might leave a thin layer of plaster and paint dust behind. Find a post-construction cleaning service to clear up the mess if your home remodelling is over, but there is a lot of dust left behind.
Cleaning firms offer assistance with necessary equipment and knowledge to ensure that your house is ready to move in as soon as appropriate following a building job. They don't only clean the dirt and dust from the surfaces. Post-construction cleaning services also remove dirt from the air to keep your family safe and prevent blockage of your HVAC vents. Local providers can arrive swiftly, allowing you to reclaim your property sooner.
Contact us online or call us at 410-505-7879 if you live in Ellicott City, Woodstock, Marriotsville, Benson or our other service area to know more about us.  
Benefits of Professionally Cleaning New Constructions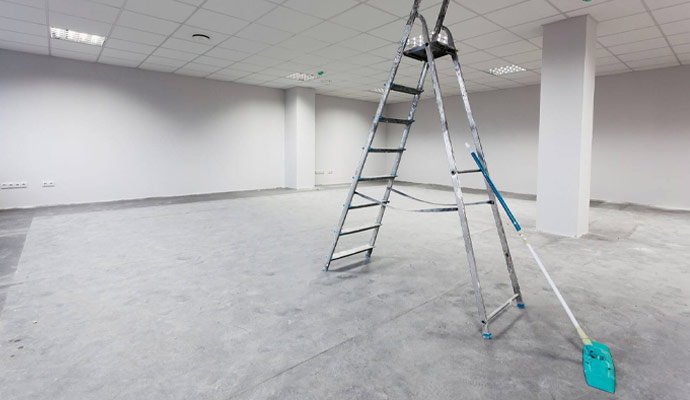 Here are a few pointers to clean your newly construction professionally:
Professional Cleaning-  Following the completion of your building project, the property will require detailed cleaning. Because various construction sites have varied cleanup requirements, you may wish to schedule comprehensive and final cleaning before client inspections or property owners move in.
Saves Money and Time- Hiring a professional construction cleaning team to conduct all cleaning jobs will save you money. If you're a construction firm, hiring a cleaning contractor to follow up on this instead of doing it yourself can allow you to move on to your next project quickly.
Ensures Safe Move-in- If your contractor does not include clean up after a building project and you want a safer and cleaner environment before moving in but don't want to perform the cleaning yourself, call a professional construction cleanup firm to save you time and headache.
Create A Difference with Our Commercial Cleaning Service
Hire professionals of Hydro Clean Service because they have a deadly combination of industry-leading tools and techniques which set them apart from others. Please take a look at Our commercial services besides new construction cleaning. We have commercial pressure washing, carpet cleaning, window cleaning, amongst many others.
Call us today at 410-505-7879 or contact us online to book our services. We also provide free estimates!
Request A Free Cleaning Estimate Today