Types of Tiles We Clean in Baltimore & Columbia, MD
Cleaning your tiled floors should be a regular chore no matter what type of tile you use. Otherwise, heavy foot traffic, accidental spills, dirt, and grime will ultimately ruin the beauty of your floorings. Along with regular DIY cleaning, you should consider getting your floors deep cleaned by professionals once in a while to maintain their luster. Our team at Hydro Clean is trained and experienced in cleaning almost all types of tiles.
We travel to Baltimore, Columbia, Washington D.C, and nearby areas. Call us at 410-505-7879 to know more or contact us online to know more!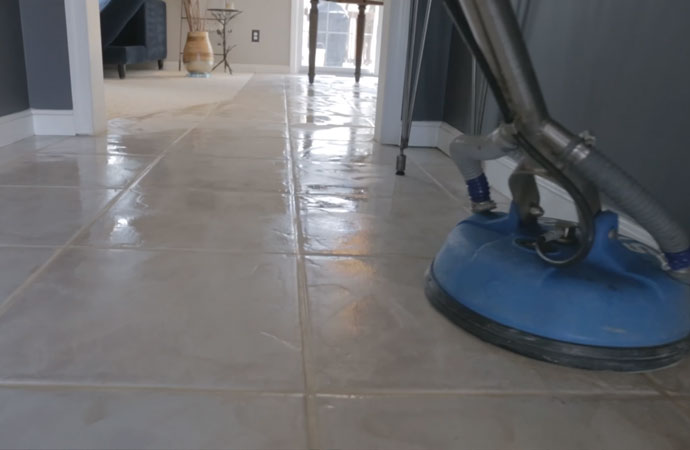 Types of Tile Cleaning We Are Popular For
Porcelain tiles: Porcelain tiles have an amazingly lustrous finish which is why it is quite high maintenance. One should never clean it with abrasive cleaning agents, otherwise, the shine will be gone in no time! Our team has created a step-by-step cleaning technique to ensure porcelain tiles are cleaned without any harm!
Terra cotta tiles: Terra cotta tiles are accessible, affordable, and quite durable. The earthy tones of it are making it a popular choice for many property owners. While these tiles are easy to maintain with regular cleaning, a deep cleaning to get rid of the stubborn stain and yellow grout lines will help preserve the earthy tones!
Cement/ concrete tiles: If sealed properly, cement floored tiles are also easy to maintain. The added benefits of these tiles being water-resistant and silky are also making them a popular choice. However, just like all types of tiles, cement floorings will also become dull with time if not taken care of. Our deep cleaning method uses non-toxic chemicals to clean stains and dirty grout lines effectively.
Need tile cleaning service right away? Call our experts!
Request A Free Cleaning Estimate Today