Revitalization Service in Baltimore, Annapolis & Columbia, MD
Using over-the-counter cleaning products to mop and scrub wooden floors will cause them to lose their shine. Also, if these cleaning solutions contain acrylic wax, the floor surface will develop an undesirable wax buildup over time. Hydro-Clean offers the ideal answer to these issues. Our skilled cleaners will remove the wax from your wooden floors and revive them to their former shine.
If you want to give your varnished floor back its original beauty or if you want to radically change the look of your house without spending too much money, contact our team to explain your needs. You'll be delighted to get a clean, high-quality job.
Call us today at 410-505-7879 to know more about our service with free estimates!
Procedure Of Revitalization in Baltimore, Annapolis & Columbia, MD
If your hardwood floors are looking tired and dull, there's an easy way to bring them back to life. A revitalizer, such as Stonestech, fills in scratches and restores the glossy shine of your hardwood floors, while also protecting them from everyday wear and tear.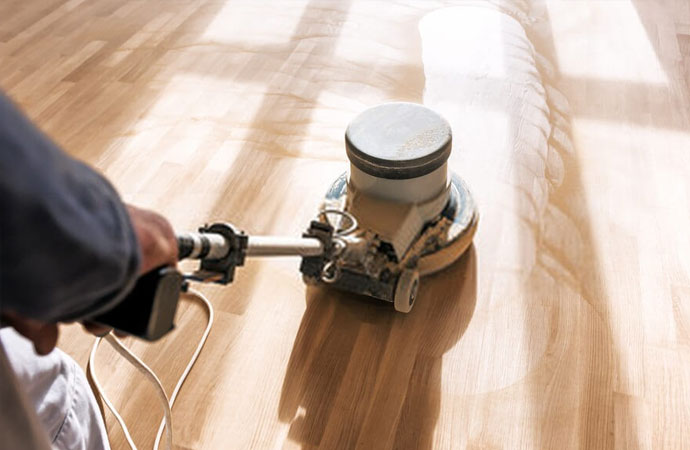 Step 1: Firstly, we clean your floor thoroughly. Remove the rugs and move furniture out of the path is feasible. We use a cleaner made for hardwood floors to clean the floor. Floors must be clean and clear of filth, filth, and residue so the revitalizer can penetrate into all the pores and light scratches. Before continuing on to step two, the floor needs to fully dry.
Step 2: After that, we apply the revitalizer that is particularly used for revitalizing cleaning service. Revitalizers are milky white when applied, but they dry clearly.
Step 3: Revitalizer must be spread away on the floor, if needed, we use the mop for spreading the revitalizer. Make sure it's spread evenly to cover every corner. Don't leave any puddles.
Step 4: Once the revitalizer is spread evenly, let it dry fully before you move furniture back in place or allow foot traffic on the floors. Most revitalizers dry within about 45 minutes. You should wait 24 hours before putting the rugs back down. When the revitalizer is dry, your hardwood floors will be shiny, smooth and look like new. The finish should last a couple of years with average wear and tear.
Why Choose Us for Revitalization in Baltimore, Annapolis & Columbia, MD
We can also remove the acrylic wax build-up on your wood flooring with our revitalization process. Designed by a major manufacturer of wood floor finishes, the process gently removes the layers of wax build-up and deep cleans your wood floors.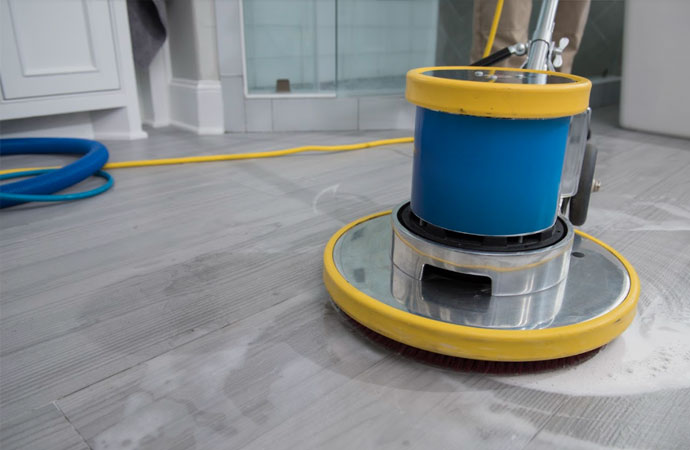 Besides revitalization, we also provide service for Rug Cleaning, Carpet Cleaning, Air Duct Cleaning, Tile & Grout Cleaning, Pressure Washing, Emergency Restoration, Commercial Cleaning and Disinfecting Services.
Our Service Also Includes-
Removes Unsightly Build Up of Acrylic Wax
Deep Cleans Wood Flooring
Eliminates Appearance of Surface Scratches
Reveals Floor's Original Finish
Less Costly
You can also reach us across Aberdeen, Baltimore, Belcamp, Cabin John, Crownsville, Dhs, Essex, Fork, Greenbelt, Hampstead, Laurel, Pasadena, Savage, Taneytown, Windsor Mill, White Hall, Towson, Upperco, West River, Whiteford, and nearby communities to avail our services.
Please call us today at 410-505-7879  or contact us online to get our service at your place.
Request A Free Cleaning Estimate Today