Cement/Concrete Tiles Cleaning Service in Baltimore & Columbia, MD
Cement or concrete tiles should be cleaned regularly as they tend to get dirty often. Consider getting your concrete tiles cleaned by professionals once in a while to prolong their lifespan. In Baltimore, Columbia, Washington D.C, and nearby areas, Hydro Clean has been providing efficient tile cleaning services since 1986. Our cleaning team is trained and has years of experience in restoring all types of floorings, be it cement, porcelain, or terra cotta. Dealing with different types of floorings has helped us to figure out the best cleaning techniques.
Call us at 410-505-7879 to know more about our services.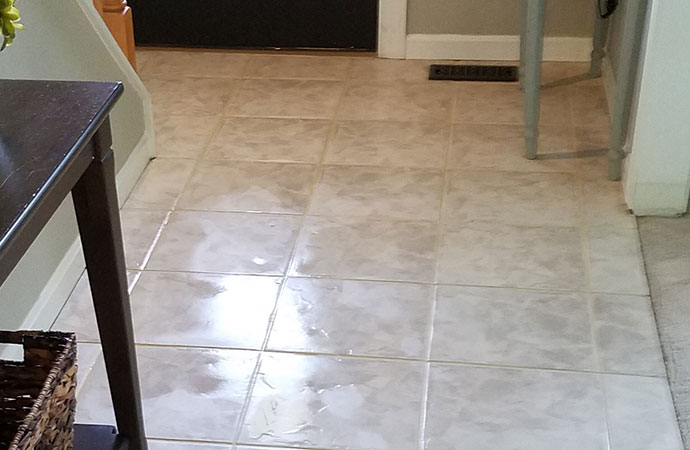 Thorough Cleaning for the Best Results
Cement tiled floorings are not very difficult to maintain if sealed correctly. Using cleaning products suitable for natural stones will just be fine. These are durable and not very porous, that is why property owners often opt for this material. Moreover, these are water-resistant and feel silky upon touch. Quite a luxury, isn't it? However, with time, the best of the concrete tiles will lose their luster, so regular cleaning and maintenance are recommended.
Hydro Clean provides a special deep cleaning service for concrete/cement tiles which will inevitably prolong the luxury. We start by removing dirt and grime from the surface of the tiles using a microfiber mop or a heavy-duty vacuum cleaner. Once that is done, we move on to removing the stained spots. We use a non-toxic tile and grout cleaning solution that removes the most stubborn stains from the surface of the tile and grout lines without harming the tiles. Then, using a combination of warm water and a mild cleaning agent, we deep clean the entire flooring.
Contact us to Book an Appointment
Need to get your tiles cleaned? Click here to book an appointment with Hydro Clean. Along with tiles, our cleaning team provides carpet and furniture cleaning services in Maryland.
Request A Free Cleaning Estimate Today